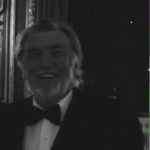 A big win for nuclear: Palisades plant may reopen in Michigan
BY ROBERT BRYCE, OPINION CONTRIBUTOR 09/13/22 03:00 PM ET
Michigan Gov. Gretchen Whitmer, shown in a July 20, 2022, file photo, supports the reopening of the Palisades nuclear plant proposed by Holtec International.
After years of grim forecasts and premature reactor closures, the domestic nuclear energy sector is suddenly enjoying a winning streak.
Last week, Camden, N.J.-based Holtec International announced that it plans to reopen the Palisades nuclear plant in Michigan, which was prematurely shuttered on May 20. Holtec wants to use some of the $6 billion appropriated in last year's infrastructure bill to support the continued operation of existing nuclear reactors. The company's move was endorsed by Michigan Gov. Gretchen Whitmer, who released a statement saying that she had sent a letter to the Department of Energy to support Holtec's application for "a federal grant under the Civil Nuclear Credit Program" to save Palisades and thus protect "600 high-paying jobs at the plant and 1,100 additional jobs throughout the community."
The pending return of Palisades is the second big win for the U.S. nuclear sector in as many weeks. On Sept. 1, the California legislature voted to provide funds to assure the continued operation of the Diablo Canyon nuclear plant. That plant provides nearly 10 percent of the juice in California and it is coming in particularly handy during the vicious heat wave that's been baking the Golden State.
The move to save Diablo Canyon follows last September's vote by the Illinois legislature to appropriate some $700 million to subsidize the continued operation of the Byron and Dresden nuclear plants in that state. Thus, over the past 12 months, four nuclear plants that were slated for permanent closure have been rescued from the wrecking ball.
The cheapest and easiest way to reduce future emissions is to keep existing nuclear plants open and operating. Last year, Reiner Kuhr, an adjunct professor at the University of Massachusetts-Lowell who worked in the electric power sector for 45 years, studied the cost of mitigating carbon dioxide emissions with various technologies.
Kuhr has told me that he found carbon dioxide mitigation costs range from "under $20 per ton to keep existing nuclear running longer, to over $800 per ton for rooftop solar. Most of the solar and wind projects being heavily promoted are well over $200 per ton." Kuhr determined that if the government assumes the social cost of carbon is $50 per ton, the only cost-effective option "is extending the life of existing nuclear plants…."
https://thehill-com.cdn.ampproject.org/c/s/thehill.com/opinion/energy-environment/3638765-a-big-win-for-nuclear-palisades-plant-may-reopen-in-michigan/amp/